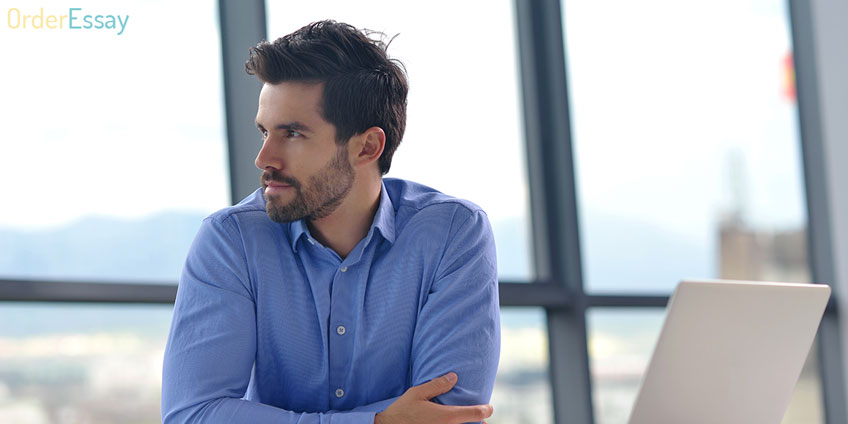 The writer's tools are not just paper and a pen. The modern literary man keeps pace with the times, and they need to stay in the loop of all technologies, even more so they can facilitate the hard burden of writing. In that regard, we made a small overview of accessible and easy-to-use programs and websites.
Word Processing Applications
The most important thing for a writer is a manuscript. Now, they rarely write by hand, and under the manuscript, we often understand an electronic document with the author's text. Before the creator, there is a complicated choice of computer tools to work with. Below there is a list of text editors and their capabilities.
Word is an indestructible classic for all owners of computers with Windows OS. It is a good choice due to its usability: the file formats are accepted everywhere as a standard;
Pages is a program similar to Word but on Mac OS. The functions are almost completely duplicated, but by default, the files are saved in a native format and might not be opened on some devices. There is a built-in function converting into Word formats, but the conversion process may change the appearance of the text;
OpenOffice Writer. Easy and understandable editor, which is convenient to work with. There are all the necessary functions, but the number of incomprehensible buttons on the panel, which are in Word, is much smaller. As far as we know, this is the only one of the non-professional editors that maintain conversion into the scientific formats BibTeX and LaTex (they allow "to make" bibliography, etc.). And besides, it has one more advantage: it is free;
Google Docs is a kind of Word-online. It is also free. All changes are saved automatically, no need to be afraid of damage or loss of the computer – everything is in the cloud. But you will need access to the Internet to work in this editor. However, for further editing of the text, you can always download the file to your computer and, vice versa, download the finished file to Google Docs.
There are special programs for writers, such as Ulysses and Scrivener, which allow you to keep several literary projects in one place, form and embrace the book's structure with a creative eye, open several parts of the book simultaneously and work simultaneously, make notes and organize them, save different versions of one text and even more. But these resources are not cheap, and whether they are useful for you – it is up to you.
Graphic Editors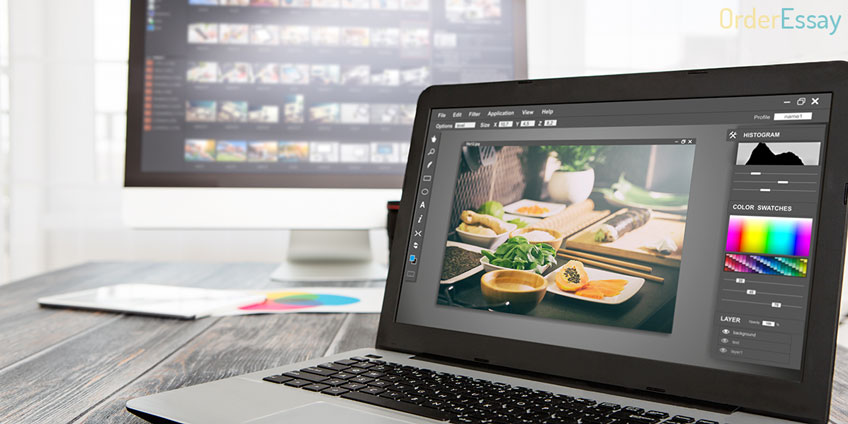 Previously, the licensed version of the most famous program for working with images Photoshop cost just a good deal of money. Today, everything is much simpler: you can buy a monthly subscription and use all the features just as much as you need. But Photoshop is not the only editor on Earth. Therefore, we will offer several graphic editors that are also suitable for processing illustrations of your future masterpiece.
Gimp. Free graphic editor not inferior to Photoshop. It is highly appreciated on many thematic portals for ease of use and the number of opportunities;
Photoinstrument is a very simple editor with large icons and a clear interface. There are fewer instruments, but they are the most necessary and very easy to use. Ideal for beginners and those who need only a little to adjust the photo or picture;
Paint.NET. This is not the Paint that everyone has on Windows. It is a free editor with a lot of image processing capabilities. The interface is simple and clear, similar to most editors;
Paint. And this is just the "one" that is familiar to almost all Microsoft users. There are not many opportunities for working with images, but the most primitive operations can be done here, for example, crop a photo or change its size;
Aviary. A convenient free editor that allows you to process photos, "play" with color, brightness, and contrast, add inscriptions, etc. There is a mobile application and an online version
Converting Sound to a Text
If you like to record your ideas with a dictaphone, then the decoding of audio can take forever. Therefore, it is useful to have a program at your fingertips that will do it for you, and you will only have to polish the text.
Sayve. The application-recorder, which records audio, saves and decodes into text. Very convenient and beautiful, but, unfortunately, only for iOS;
RSplayer V1.4. The program for a computer. Recognizes audio and translates it into text;
VOCO. A program for converting audio files into text, developed by the Speech Technology Center.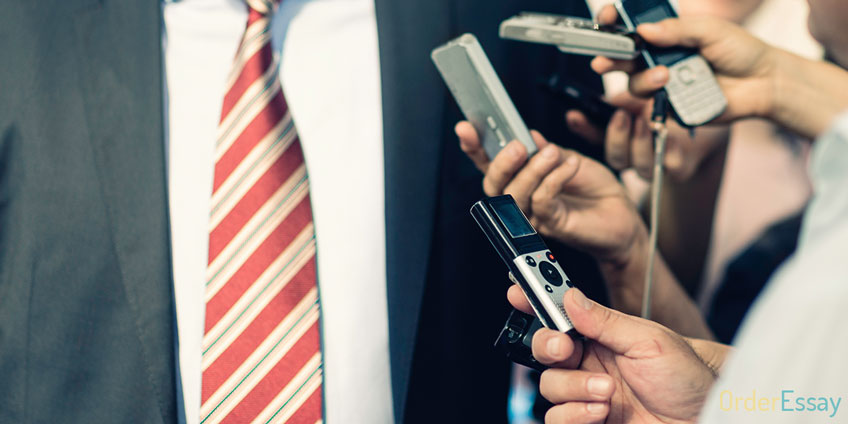 Converting Images to a Text
The writer has to work with a variety of sources: sometimes a necessary information is stored on a scanned document or even photographed at all. To bring all sources to the common denominator, the converting services are implemented.
Fine Reader Online is a service from ABBYY, which is easy to use: you do not need to download anything, all the work is done online. It recognizes and converts almost all commonly used formats: PDF, Word, Excel, scans, and photos. There is a function for recognizing handwriting, but we do not recommend rely on it: so far, artificial intelligence is not able to accurately work with such a non-permanent phenomenon as handwriting;
Google Docs. It can also recognize printed text from a scanned copy or a photo.
In the age of digital technologies, we should not neglect the opportunities that they offer to the student of the Literature Arts Faculty. And, of course, our list is far from exhaustive. Many programs can simplify the work and speed it up, they allow you to concentrate on the most important - the sense. You no longer need to spend hours and weeks processing the sources, now everything can be done with a couple of clicks. And it is wonderful!
However, it should be noted that sometimes no one can better cope with the text than "alive" professionals.
The ideal solution is a balanced combination of modern technologies and human resources. If you need style editing, no program will replace the editor. To correct errors and typos, visit https://orderessay.org/essay-help .