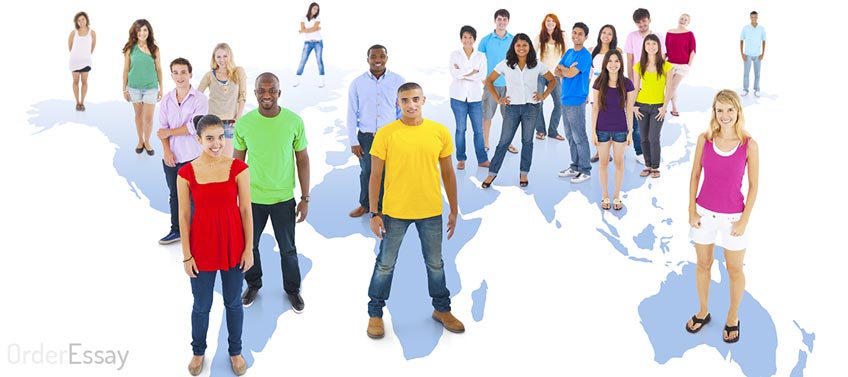 When I was at school, I always dreamt to be enrolled in the foreign university. The grounds were various but the most significant is that my soul aspired to get new impressions from the outer world. When I got such a chance, I was on the cloud nine. My most eager wish has come true! But after the first moments of euphoria, reality woke me up with such simple questions and thoughts like, "How will it look like?" "What if I will not have friends?" or "I am not good enough for this place and my language is horrible!" All these filled out my mind and did not leave until my plane landed in the place of my destination.
Make a long story short, I realized that being an international student is not a challenge, rather an adventure where you are the Indiana Jones in the search of the holy grail. All you should know to survive is 5 simple tips that will help you to overcome the traps and possible pitfalls!
#1: Speak out!

This is the most insidious pitfall where you can be trapped at once in. Do not afraid to communicate! Yes, your language skills may be lower than you expected and supposed in your head. And yes, you could in most cases even do not understand local student slang and be puzzled in some situations. But it does not mean that you have to sit wordlessly in a corner of a classroom, making other students think that you are either too arrogant to speak with someone or a kind of weirdo to say a word to your groupmates.

That is why, speak and socialize with everyone who has similar desire. The best medicine to get over the communicational barrier in a foreign country is to start a conversation with a native speaker. So, the more native speaker-friends you will have, the better you will feel the language.

#2: Get Involved!

Join to extracurricular activity you would like the most. It can be political club, dance studio, art studio, volunteer organization, etc. Anyway, such groups will complement your circle of communication and give the opportunity to reveal your special talent in a certain area, providing genuine immersion into a cultural and student life of your university.

#3: Travel

Not every person in the world has this unique chance to open the rest of the world, travelling in the other countries. In this respect, studying abroad gives you not only a possibility to get a diploma in a preferred university, it enables you to travel. So, do not just sit in your dormitory, being busy with homework. Your campus is not all your life for the next years, it is just a part connected with your knowledge enrichment. The cultural one you can get if you would sit in the bus to another town and spend there all day long, discovering tiny alleys, speaking to the strangers at the street, and then sitting in the most popular café listening live music. Make your memories about student life filled with bright memories, not sleepless nights and books only.

#4: Go to Class!

Many universities – many rules and policies regarding educational process in each of them. Some universities do not consider the presence of student in a class as obligatory. They mostly make their students class presence optional. However, the other universities regard student attendance the crucial element, too. It can be even the reason of exclusion or a serious talk with your tutor (that already sounds unpleasant). So, it is better to bridge over your laziness and go to a first lecture. It may be the case that a professor knows the subject better than you and can fulfill your understanding of seemingly already good known topics.

#5: Being Intimidated is not a Variant

This is a piece of advice that will suit for everybody who is going to study abroad. Do not be intimidated! This event in your life will not hurt or make you unhappy. Oppositely, you will get to know new social environment, open for yourself another way of mindset, learn how to be well-connected with the natives, and how to study abroad but feel like at home. That is why scare is understandable but must be forgotten already in the first day in a new university. Read more about this topic here.