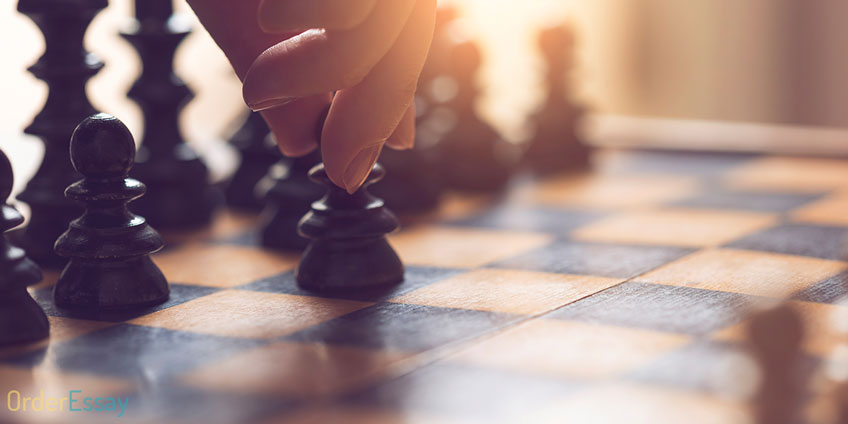 When some of my good friends made a decision to leave our brave students files and go try their luck with Bachelor diplomas, I confess I couldn't but wish to follow them. Especially when I saw their happy photos from abroad on Facebook.
Still, I chose to write a thesis and get a Master degree and, speaking frankly, I don't regret this choice now. But, of course, I can't help remembering the dilemma I faced after the four years of my study. And sometimes I even ask myself today: 'What if I didn't continue my education that time?'
So, I guess, as you're reading this now, you might be asking yourself the same question, but in Present Simple. Something like: 'What if I don't go to grad school this fall? What if I tell my parents I don't need this Master degree?'
Now we're going to dot the i's and decide whether the choice to spend the other two or more years on writing loads of research papers is really worthwhile. Let me share my experience and provide some more real-life facts. So you will have some iron-cast arguments both for and against applying for a Master degree. At least this year.
You can check more info here. And then let's move on.
Why You Might Want It
Whether you like it or not, you have these two options, but you're expected to choose only one. As usual. So, let's check which powers are able to make you wish to apply for an advanced degree. Mind that they may appear so strong that you'll pass the required tests successfully. What's more, you'll even be satisfied with your decision to continue studying, researching and writing papers. Okay, here are these most significant influences!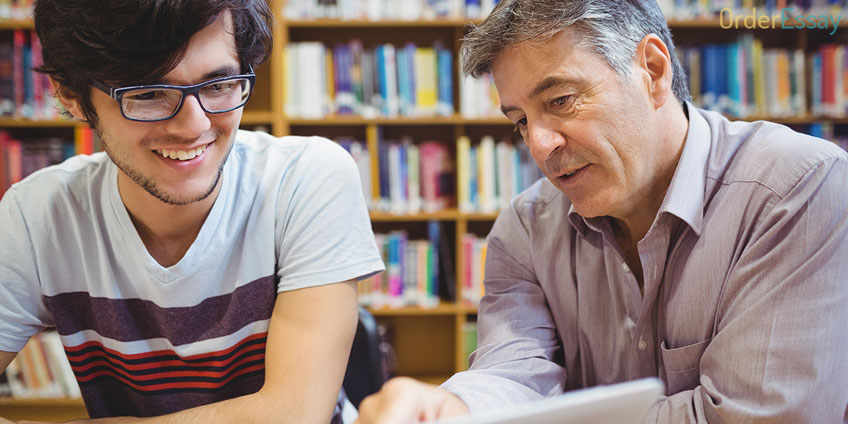 Advancing in Career Field
If you are a budding doctor or lawyer, better than anyone else do you know that you won't go far without an advanced degree. If your major is connected with some psychology or sociology, then a successfully defended thesis and Master degree will be the thrusts of your obvious advantage in the career competition.
By the way, the latter is also true for STEM students. But the main reason for it is probably the fact that most of graduate STEM students have jobs or are involved into various volunteer projects. So, when they leave their alma-maters, they have both diplomas and practical experience. (Don't want to hurt your feelings now.)
However, if four years of your study in any of the mentioned majors haven't convinced you that your choice was right, you'd better not hurry with applying for a Master program. Take some time to mull it over. Maybe, you need to change something about your education.
Financial Compensation
This is a much more pleasant reason for continuing your study in grad school. But mind that in this world no one will pay for your education just because they sincerely believe you desire to study. Except for your parents, perhaps. An educational institution or a company you're applying to will compensate your education expenses partially or fully only if you agree on their conditions.
So, a college or university can offer you a fellowship program. Its main perk is that it significantly reduces or fully covers your tuition. In your turn, you're expected, but "required" would be a better word here, to teach undergraduates. (Of course, the quality of your teaching does matter!) Or, if it's a Ph.D. program, you'll have to carry out research and, finally, write a dissertation. You are welcome to learn more on orderessay.org.
Also, you can opt for tuition reimbursement. In a nutshell, it's a certain sum of money which your employer will allocate for your education. But you should take these three things into account before you choose such an option:
Firstly, you should carefully consider the study program. Depending on your potential job, it can either cover a rather wide range of courses, or focus on a very specific, narrow field.
Secondly, mind the cost of study. Even if a company can afford to pay for your education, it doesn't mean, unfortunately, that you're very welcome to select Chicago or Columbia. Unless you agree to pay a part of the tuition fee yourself.
Thirdly, you'll need to take care of your academic success. Even though your employer may agree to fully reimburse you for the educational expenses, he or she still reserves the right to require only, say, A's and B's from you. So, make sure you can keep your essays and projects at a decent level.
Prospect to Beat off the Competition
You're quite right if you believe that a degree will be a helpful add-on in your CV. Obviously, an employer is more likely to hire you if you have a Master diploma, and not that guy with equally impressive experience, but a Bachelor degree in the field required. Even if you both graduated from the same college.  
By the way, your alma-mater may also matter. Once I came across a very funny notice by one company, which said that they didn't accept applications from students of a certain college! I still can't make out whether that was just a bad joke. But the fact remains that employers do care about their potential employees' education.
Why You Just Might Not Need It
Surely, we can't forget about the other extreme, can we? It's when you are ready to give everything up and buy a ticket to some faraway place for the proceeds from essays you'd sell to your younger college mates. Okay, the very last part of this scenario is just a joke.
Nevertheless, there are a few compelling and truly serious reasons for you not to go to grad school. At least immediately after you get a Bachelor diploma. So, if your dearest and nearest ask you why you're going to waste the next several years of your young life outside the walls of the college, use these arguments to knock their exhortations out.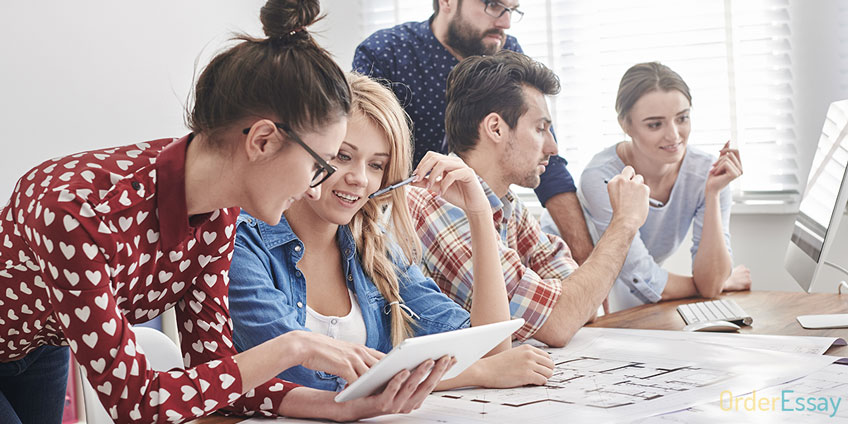 You Know That Your Career Doesn't Require an Advanced Degree
So you can invest directly into your experience and self-development. It's not a secret that going to grad school during the following two years will cost you a fortune, literally. And I bet you don't want to end up like one of the bloggers I sometimes follow.
In one post this guy tells that after graduation he is burdened with a big bad student debt, but his job isn't connected with a degree he got for such a huge sum. It's not that he can't afford to clear that debt. The thing is that his costly degree appears inapplicable in real life and, hence, doesn't support his career.
'That's his fault', you're probably thinking at the moment. But remember how many similar stories you read online? Not many, definitely. And now try to imagine how many graduates could actually share the same story. I'll tell you: quite a lot of them.
So, consider this and think twice before opting for classes and thesis writing, but not for fulfilling employment.   
You Can Deepen Your Knowledge and Improve Your Skills at the Current Work Place
Whether we like it or not, but education gives us more theory than practice. And after our graduation the real world tells us: 'Forget what they taught you and start learning useful things'. And then this scary laughter and music… Well, moving on. That's almost how it was with me, and I don't want you to experience the same, believe me.
Nonetheless, if you have or can find a satisfying job that makes you learn loads of necessary things and apply them in practice instantly, hats off! You are a lucky young person! Explore new opportunities, develop new skills and just enjoy your homework-free life. I'm sure your boss gives you much more serious tasks than writing essays, right?
You Just Want to Pause for Thought
This is a good solution. And it's absolutely normal for a young girl or boy who does consider living a full life. Get a Bachelor's diploma and take a gap year. Have some rest after that college hustle and bustle. Use your free time to bring your plans, be they truly serious or seemingly insignificant, into being.
I understand you can't feel confident enough after leaving college if you don't have at least a part-time job. But here's a great reason to find one! Start trying yourself and don't be afraid to sheer off and change your direction.
Can There Be Any Compromises?
Well, there must be some. Definitely. There must be some solutions which could allow you to combine both graduate studies and career progression. And even to find some time for sleep! I've come up with three ideas for you. What's more, amongst them you'll find the solution I used when I was faced to the challenge. Let's check them out here!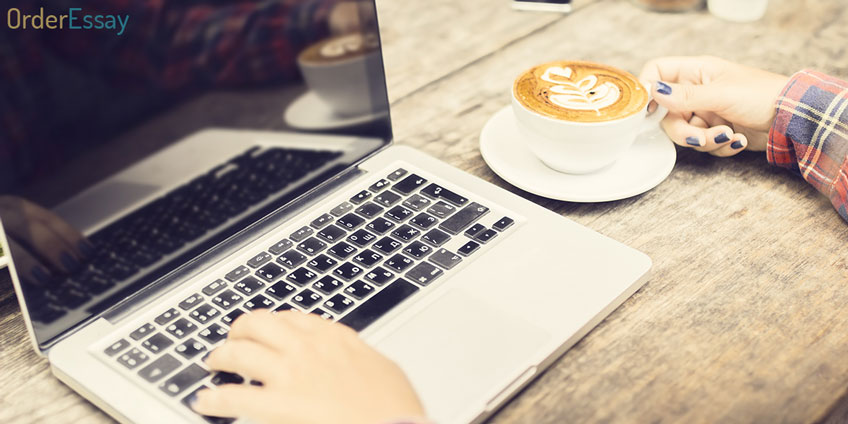 Idea #1. Online Education and/or Part-Time Job
Nowadays, many reputable universities offer you to take their online courses and, finally, get a degree online. Such tuition costs considerably less than the standard, full-time one. No doubt, that's going to be a real challenge for your self-discipline, as you'll have to find time to do homework and write a thesis.
The good news is, however, that you can combine such study with other activities. Your job, for example. Or your two jobs. Or your job and volunteering. Whatever. You've got the idea.
Idea #2. Study Overseas (My Option)
The main advantage of such a choice is the possibility to find a completely free program! China offers many of them, in different subject areas. Just so you know.
I know this is a rather bold step. But if you need to change the scene but get a degree for little money, you should take it. Along with a diploma, you'll get great experience and make many friends from all around the world. Yes, the decision to go study overseas may turn your life upside down. But sometimes that's the only way to realize what you really want from it.  
Idea #3. Just Apply Later
I've already mentioned that taking a gap year is also a good solution for those who want to make out what they want and how to achieve it. Besides, extra 365 or 366 days will help you save more money to continue studying.
Personally I recommend spending more of this time on work or any other ways of self-development, instead of watching YouTube videos. But, of course, some rest will do you no harm at all. 
See, there is always the way out. You just need to realize why you need to write a thesis and get a diploma. And if you have no motivation to do it at all, then take a gap year or two. Watch TV series, read books, travel or just surf Facebook.
One of my friends did so. However, her experience shows that in two-three months of such type of "nothing-doing-ness" you'll feel an irresistible wish to go do something more reasonable with your life.
So, good luck with your choice! And take care on your way to success!